Nuova Canon 5D rumors: ancora nuovi dettagli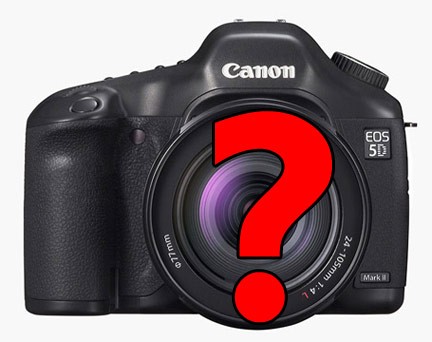 A quanto pare le presunte specifiche della nuova 5D hanno fatto il giro del web in poco meno di 24 ore, testimoniando così il forte interesse che questa nuova fotocamera è in grado di suscitare. Le novità però non sembrano finite. A gettare ulteriore benzina sul fuoco ci pensa ancora una volta l'utente di DPReview che ha postato le discusse specifiche. In un altro post infatti eccolo fornire ulteriori spiegazioni e precisazioni. Riportiamo di seguito la trascrizione integrale, nella quale possiamo anche trovare accenni ad una ulteriore fotocamera (a quanto pare la futura ammiraglia Canon) che verrà distribuita questo autunno.
The CMOS in the new camera will be an entirely new generation, not based on the current flagship or the current camera it is replacing. The reason Canon can do this without cutting into the 1D series is because the new flagship will best the 5D in 3 key areas: frame rate, buffer, and AF. Canon recognizes these are extremely important to sports photographers. No one shooting pro sports goes backwards to save a few thousand dollars on a body. Canon knows this and understands it isn't competing against itself - even if amateurs on forums such as this (who wont buy the pro-series cam) do.

The CXR NR system will detail retention at 12800 similar to 3200 on current model, though a 1 2/3 stop improvement is the conservative, stated estimate. Canon hopes to create a "wow" factor with a conservative estimate that surpasses itself in studio/ pro review tests, because they know at this level, you'll be looking there. The philosophy here is that it will create such a "buzz," many who would not consider this camera will consider it. Calling a 2-stop advantage a 2-stop advantage would simply be meeting expectations. FPS will also slightly exceed 6 (and 3), as stated. Canon received negative feedback for the 6.5 FPS quoted in the 40D and learned from their mistake here. (Expect Nikon to underpromise at D3 and above cameras in the future. This is common when technology advancements under perform "consumer pull")

The weather sealing will, in fact, be the same as the current flagship. This is in direct response to Nikon and Pentax. Expect full weather sealing to be a feature in all but low-end (Rebel) bodies in the next cycle. You can thank Pentax for this.

Battery life will only be improved by just under 10% due to the extra processing required.

The market segment is not in direct competition with the D300. Just as the 5D created a new class of camera 3 years ago, the new 5D will create a similar new niche above the D300, but below the current Canon flagship. It will remain the affordable, full-frame niche that Nikon chose not to produce. The new Canon flagship, this Fall, will have a "1.5:1 price/performance advantage to the Nikon flagship." (Read carefully: this statement refers to the coming Canon flagship, not the 5D II being discussed here).
Via | Photography Bay