The Western Front di Stanley Greene a Milano
La scena punk di San Francisco torna negli anni '70 e '80, con gli scatti di Stanley Greene in mostra alla Leica Galerie Milano
Chi ha mancato il fermento musicale che ha animato e contraddistinto gli anni '70 e'80 in California e la fiorente scena Punk di San Francisco, può rivivere il suo ritmo scatenato e i costumi provocatori e ribelli di chi l'ha animata, attraverso gli scatti realizzati da un giovane studente della scuola d'arte, trovatosi a vivere e fotografare i medesimi fermenti.
Un giovane Stanley Greene, diventato professionista senza rendersene conto, fotografando da una distanza ravvicinata e con naturalezza, coppie in intimità e singoli mentre facevano uso di droghe, sonnellini e live, odore di sigaretta e vomito.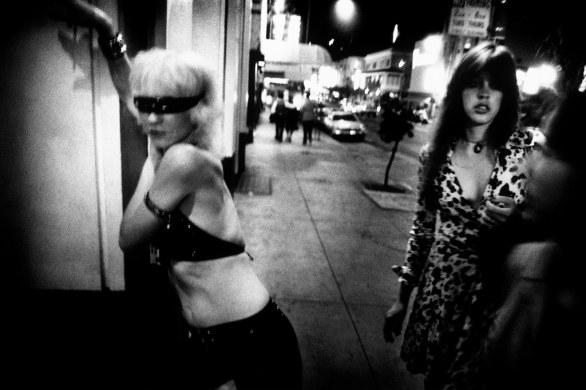 "[the bands] let me document them with their girlfriends, sleeping, crashing, getting fucked, doing drugs...It was the best, most raucous, and at the same time most peaceful, time of my life. As crazy as it was, as high as I was, IT WAS SIMPLE AND THERE WAS A BALANCE".
Il pluripremiato fotoreporter americano di Brooklyn, fondatore e membro dell'agenzia NOOR dal 2007, noto in tutto il mondo per il reportage sulla guerra in Cecenia e "Open Wound" che lo raccoglie nelle pagine di un volume ormai celebre, quelli che hanno documentato i conflitti dalla Georgia al Ruanda, passando per l'Iraq, o la famosa "Kisses to All, Berlin Wall" diventa uno dei simboli della caduta del Muro di Berlino.
Il vincitore del prestigioso Eugene Smith Humanistic Grant e del Getty Award for Editorial Images del 2011 che ha manifestato la sua capacità di coinvolgere ogni genere di spettatori sin dagli albori immortalati nei locali notturni.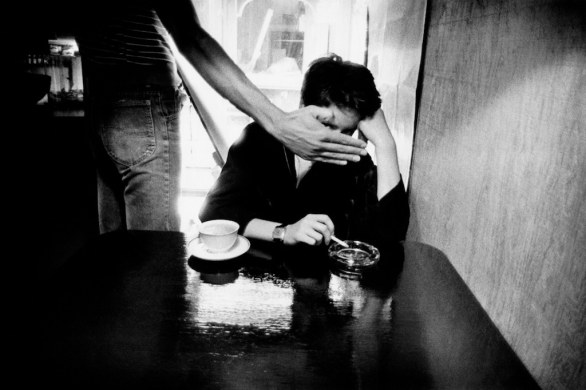 Scatti diventati progetto espositivo ed editoriale con "The Western Front", ispirato al libro di Erich Maria Remarque 'All Quiet on the Western Front' e il nome di un Club.
"I began photographing musicians in 1975, in fact they were my roommates, the punk movement was born, so sometimes I took a picture….
But in San Francisco, it was particular. It was called "Art and Music" The Mutants, The Dills, Flipper, Crime, SVT, The Yanks, Tuxedo Moon, The Tubes, Los Lobos, The Avengers, Dead Kennedys and Romeo Void, U2. Many of them were students at the San Francisco Art Institute. Members of The Mutants and Romeo Void of course..Chris Isaac of Silver Tones too and Bonnie Hayes & The Wild Bunch – Bonnie Hayes was one of the coolest girls in the punk scene. I was surrounded by these rock bands, both punks and artists. Suddenly these groups wanted images. They call me and say: "Stanley, I know you have pictures, you know, this magazine wants to do an article on us, etc." And without realizing it, I became a professional photographer while still an art student…." Stanley Greene & Martine van der Meer
Un libro edito nel 2013 da André Frère Edition, grazie anche al lavoro di ricerca condotto dall' art director e book designer olandese Teun van der Heijden.
Il progetto espositivo che arriva per la prima volta in Italia, con una selezione di 27 fotografie scattate a partire dal 1975, in mostra alla Leica Galerie Milano, realizzata da Leica Camera Italia in collaborazione con aBcM, a partire dall'aperitivo di inaugurazione del prossimo 12 maggio, dalle ore 19.30, alla presenza di Stanley Greene.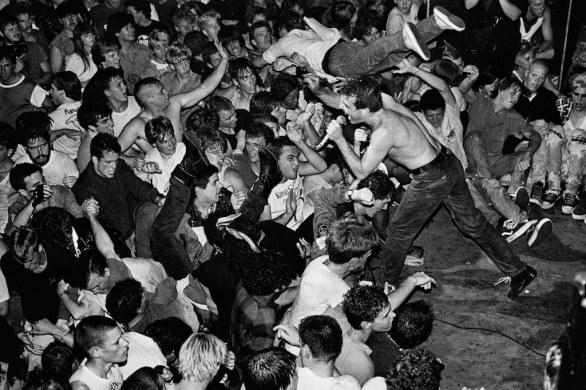 Stanley Greene
"THE WESTERN FRONT"
12 maggio - 28 giugno 2015
Leica Galerie Milano
Via Mengoni, 4 (angolo Piazza Duomo)
Milano
lunedì, ore 14:30-19:30
martedì-sabato, ore 10:30-19:30
domenica chiuso
Ingresso gratuito
Foto| Stanley Greene.The Western Front, Courtesy Leica Camera Italia