Nikon SB-900, il nuovo speedlight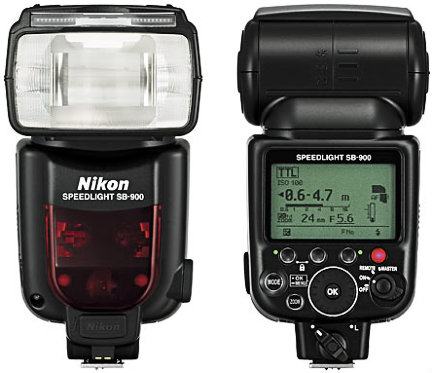 Il Nikon SB-900 è il nuovo flash al top della gamma di casa Nikon e va a sostituire il celebre SB-800.
Questo flash copre le distanza da 17mm a 200mm in appena 1,2 secondi ed è in grado di riconoscere la presenza di eventuali filtri colorati e di comunicare alla fotocamera di cambiare in maniera corretta il bilanciamento del bianco. Sarà inoltre la prima unità flash ad avere la possibilità di essere aggiornata attraverso una reflex, come la D3 o la D700.
Il prezzo indicativo a cui sarà disponibile da questo mese è di 479,99€. Dopo il salto le caratteristiche principali dal comunicato stampa.



Multi-step auto zoom covers wide 17-200mm zoom range (24-105mm:SB-800).


Three illumination patterns (standard, center-weighted and even) are available to match each shooting environment.


Automatically detects Nikon FX and Nikon DX formats and selects suitable light distribution.


Improved booster circuit for high-speed recycle time: Recycle time using four AA-size batteries is almost equal to the SB-800 with five AA-size batteries.


New AF-Assist illumination covers a wide 20-105 mm focal range compatible with the new Multi-CAM3500 FX/DX AF sensor.


Firmware update via Nikon D3 and D700 is possible (world's first*).


Thermal Cut-out function limits the number of flashes to avoid deterioration of light emitting parts caused by continuous flash firing.


Automatically detects colour filters (fluorescent or incandescent), enabling camera to control colour temperature according to filter information from SB-900.


Improved switch panel for enhanced usability.


Improved GUI using a large-size LCD dot panel.


Bounce capability: tilts up to 90º, down to -7º, rotates horizontally 180º to right and left.


Advanced Wireless Lighting and versatile functions for up to three remote groups of SB-900s or other compatible Speedlights controlled through the master SB-900.


Optional Water Guard WG-AS1 (for D3), WG-AS2 (for D300), and WG-AS3 (for D700) is useful for protecting the camera's hot shoe contact when the SB-900 is mounted on these Nikon digital SLR cameras.