Jean-Paul Bourdier: nuovi bodyscapes per Leap Into The Blue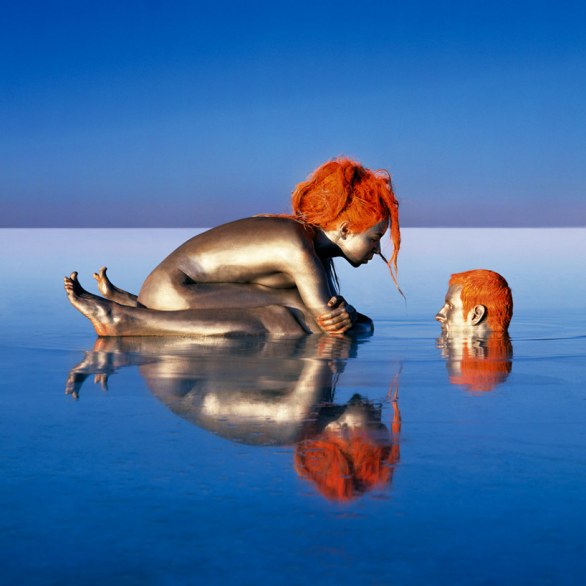 Camaleontici e coreografici, i corpi dipinti e fotografati in analogico da Jean-Paul Bourdier, dialogano con il paesaggio, ne diventano il riflesso e influenzano la prospettiva.
Bodyscapes di carne e colore, forma e architettura, raccolti in una precedente pubblicazione edita da Earth Aware Editions, per un progetto in progress che non contempla alcun intervento di manipolazione digitale.
Ora, l'architetto, fotografo, pittore, scultore, scenografo e light designer californiano, sta raccogliendo contributi su Kickstarter per pubblicare 240 nuovi soggetti e prospettive del progetto in Leap Into The Blue. Ovviamente ogni contributo è ben accetto. Nella gallery potete sbirciare qualcosa della precedente pubblicazione, su Kickstarter qualcosa della prossima. Dopo il salto trovate anche il video.
"Leap into the Blue dives deeper into our beingness, creating "fantastic" interventions within the landscape that challenge viewers to question the lines we draw between mind and body; human and nature; figure and landscape; dream and reality."
Foto | Designboom