Collage di foto con Autocollage 2008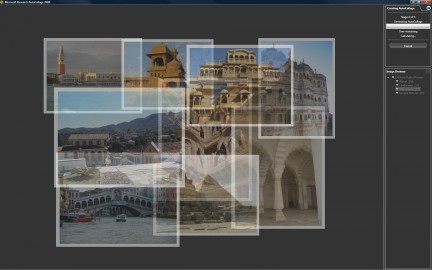 Grazie ad un post dei nostri cugini di downloadblog, vi segnaliamo Autocollage 2008, software di Microsoft Research disponibile per Windows Xp e Vista che permette di creare velocemente un collage a partire da una cartella di foto.
Photo collages celebrate important events and themes in our lives. Pick a folder, press a button, and in a few minutes AutoCollage presents you with a unique memento to print or email to your family and friends.
Autocollage 2008 costa 19.95 dollari ma è disponibile un trial di 30 giorni. Gli amanti di questo genere di lavori potrebbero prima dare un'occhiata a Picasa, software gratuito di Google, la cui nuova versione 3 contiene anche un potente collage editor.