Le riflessioni sul fumo dei bambini di Frieke Janssens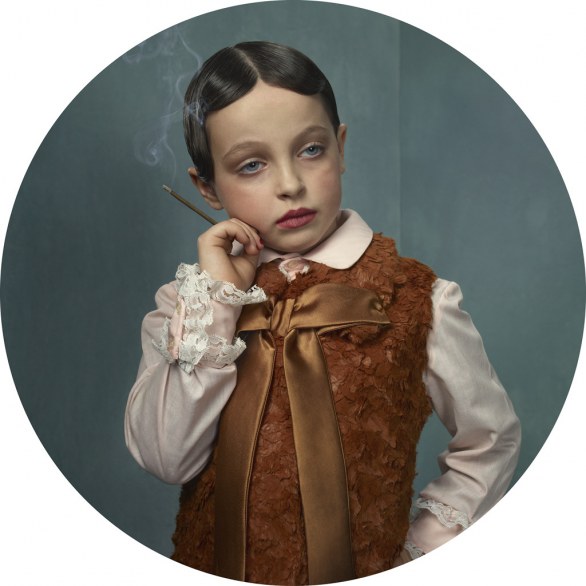 Oggi è vietato fumare un po' ovunque, quanto vendere fumo e tabacco ai minori, ma per generazioni, sin dalla tenera età, è stato un rituale sociale di passaggio e ribellione, di comunicazione e rappresentazione, praticato non solo dai bambini di strada. È stato comunque il video del piccolo indonesiano che fuma 40 sigarette al giorno, ad ispirare al fotografo belga Janssens Frieke la riflessione sul significato di queste pratiche e il progetto Smoking kids.
Una serie di fotografie che 'spiano', anche nel formato, l'attitudine dei giovanissimi ad imitare attitudini e rituali degli adulti, attraverso bambini tra i 4 e i 9 anni in posa da grandi, con abiti trucco, acconciature e accessori fumanti in mano, che fanno il verso a femme fatale del calibro di Marlene Dietrich e Grace Jones, quanto a modelli maschili facilmente identificabili.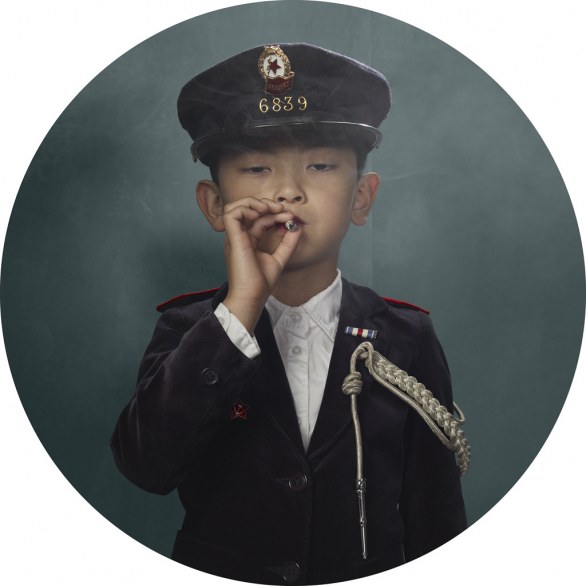 "does this ban treat adults like children who can't willfully decide whether or not to partake in this horribly harmful habit? What is it about smoking, aside from the obvious addictive content, that draws people in? Is it its image from film noir? Is it the appeal of its performative consumption, that mannerism or pose that seems to imbue a smoker with a particular sort of character?"
Un progetto fotografico dal sapore vintage, quanto sanno esserlo, sul presente e il futuro, le ripercussioni dei modelli culturali e sociali del passato legati al fumo, che deve l'effetto illusorio al lavoro di un piccolo team di professionisti e sigarette innocue al formaggio made in Belgio, da sbirciare nel video dietro le quinte.
Assistenti: Koen Vernimmen, Romain Menke 
Make-up artist: Volders Sigrid, Rebecca Despeghel, Annelien DeBusschere 
Stilisti: Lisa Lapauw, Britt Ange 
Casting: Alfred Kika, Promokids, Ministar, Streetcasting 
Post-produzione: Heckle 'n Hyde 
Making of : Matthias Lebeer, Alexandre Nerac, Ioannis Tsouloulis & Befocus agenzia visiv
Per chi si trova o passa da New York, Smoking kids resta esposto alla Galleria VII di Brooklyn, con una mostra in collaborazione con la Galleria Ingrid Deuss, fino al 15 febbraio 2013.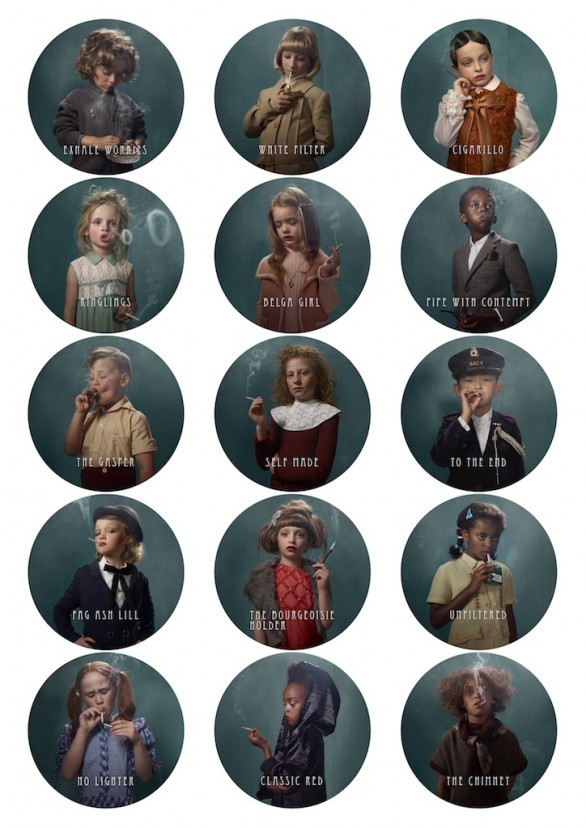 Via | Facebook - Blog Anthony luke - The Black Harbor