Adam Kennedy scova pianeti nei vecchi idranti antincendio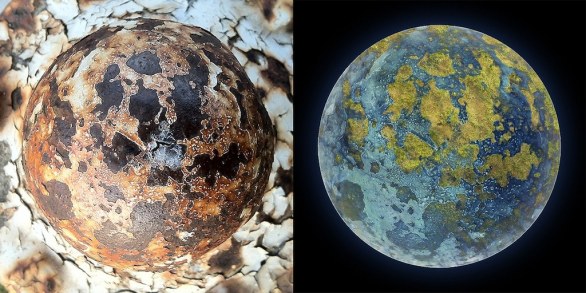 Ci sono sguardi capaci di scorgere quello che diventa invisibile sotto gli occhi di tutti, la poetica dell'inconsueto nell'ovvio, persino la geografie di altri mondi annidate nei segni tangibili inferti dallo scorrere del tempo.
Il fotografo, filmmaker e designer Adam Kennedy, trova pianeti nei vecchi idranti antincendio che costellano le strade di San Francisco. Arredi urbani di un quotidiano che si desta solo quando entrano in funzione, per spegnere qualche incendio o la calura estiva, ma la singolare passione di Adam Kennedy brama fotografare con la sua Canon, in quanto provvisti nella maggior parte di casi di un pomo sferico con linee e screpolature, che photoshop trasforma in altri mondi, pronti a lasciarsi esplorare dalla fantasia.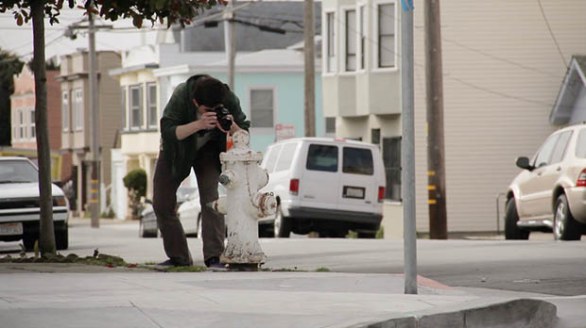 "I took a picture of a fire hydrant without intention to manipulate it, and then I masked it into a circle in Photoshop out of curiosity. Added some colors, here and there…

You throw the image into Photoshop, then use Select > Color Range to grab a selection of either the "water" or "land" areas on the photo. Manipulate the selections by changing colors, or adding texture. Whenever I'm walking around town I keep an eye out for these types of fire hydrants, or any type of textured spherical objects for that matter".
'Fire hydrant planets' scoperti per caso, trasformati in un progetto che potrebbe presto approfittare di una campagna Kickstarter, quindi prendetelo come un anticipo sun un viaggetto 'alieno'.

It was an interesting experience when I first developed this bizarre art form. What was once a mundane fire hydrant was now another world: an image that sparks curiosity and wonderment, allowing one to hypothesize the geography, diversity of life, and politics on an imaginary planet. The fractures in the paint and the formation of rust were guided by our planet's water cycle and exposure to Earth's conditions, in the same way that the natural conditions of our solar system guided the formation of the geography of our planet. The art is not in the finished work so much as it is in the negative space between the two images. It is the moment of discovery when a viewer sees the before and after all at once. I believe that art is transformation, and it is a process not a product. The serendipitous nature of my artwork is really an ode to the magnificent chaos from which we are born: we are the product of unguided cosmic transformation.