Mammal Photographer of the Year 2013 - vince un topo intrappolato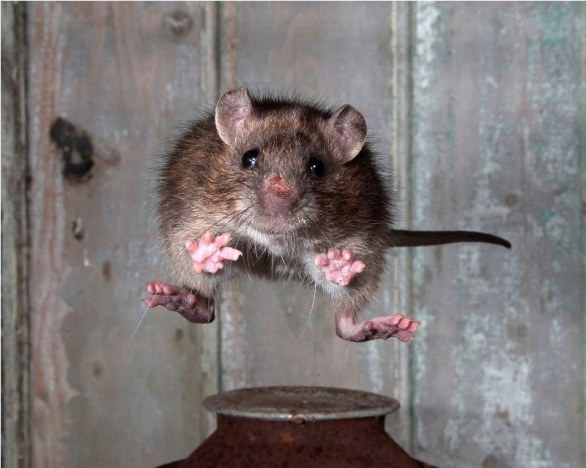 Nel mondo che altera e distrugge l'ecosistema decretando l'estinzione di miliardi di specie viventi, The Mammal Society provvede a studiare, preservare ed educare alla conservazione dei mammiferi britannici, anche attraverso un concorso fotografico annuale, teso a focalizzare l'attenzione su tutte le specie che passano inosservate sotto gli occhi di tutti, fresco di vincitori dell'ultima edizione.
Una gallery di volpi cresciute a contatto con l'uomo e la dimensione urbana, caprioli avvistati nella nebbia, topi adescati con frutti succosi, scoiattoli spiati tra il fogliame, e tanti animali 'selvatici' colti nel loro habitat, da una maggioranza di fotografi attenti a non alterarlo. Il primo classificato però fa riflettere, non tanto per la foto del topo colto nel bel mezzo di un salto, che fa pensare alla libertà, quanto per il modo nel quale il fotografo dichiara di averla realizzata, intrappolando il topo in una gabbia trasparente per circoscrivere e condizionare il suo raggio di azione. Dopo il salto le altre foto vincitori, su flickr potete invece sbirciare quelle degli altri partecipanti.
Jumping Rat di Roy Rimmer - Primo classificato


"I caught this Rat in a live trap and kept it in a outdoor set I made, the set up is two meters long and a meter wide made of Perspex,it has a plywood front with holes cut in for my camera and flash guns, I placed two rusty paint cans in the set up and the rat would leap from one can too the other,I had to use flash to freeze the action". Roy Rimmer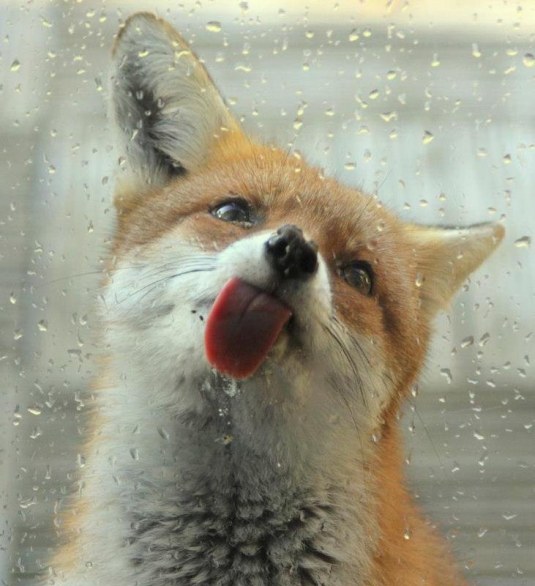 Licking Fox di Julie Milne – Secondo classificato


"Second place winner Julie Milne. 'I am very privileged to have a fox den in my garden. From day one when the cubs first emerge I observe and photograph their antics. They are not tame but I have a strong bond of trust with two females that are particularly inquisitive. They interact with my many pets and myself but are wary of strangers. They have both recently found mates but interestingly they stay in the background. All my photos are taken on my Canon Eos 550d in my garden in Hextable Kent." Julie Milne
Wood Mouse with Blackberry di Gary Cox – Terzo classificato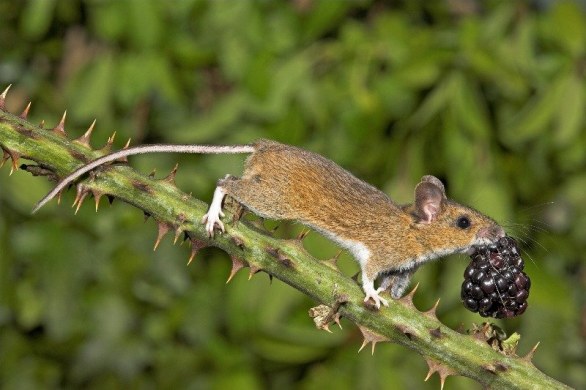 "Third place winner Gary Cox. 'I placed a few blackberries and hazelnuts on the feeder which were eagerly carried off. The best time to photograph them was very early in the morning using several flashguns which also helped to freeze the movement". Gary Cox
Via | The Mammal Society - Business Insider