Hasselblad Stellar, una Sony RX100 vestita a festa che costa 1,480 euro
Presentata ufficialmente la Hasselblad Stellar, la compatta ispirata alla Sony RX100 ma dotata di impugnatura in legno.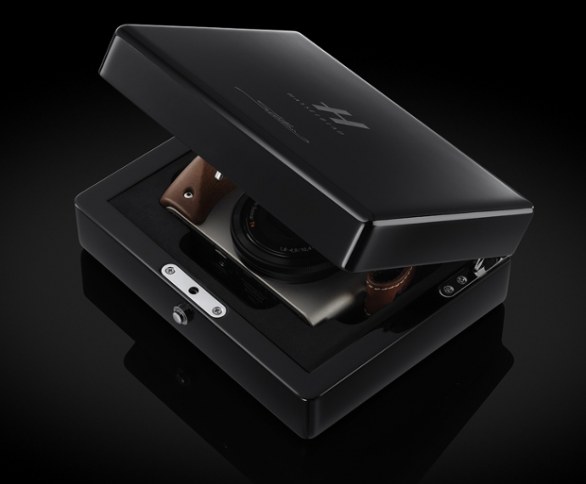 La chiacchierata Hasselblad Stellar è stata presentata ufficialmente, alla fine altro non è che una Sony RX100 vestita a festa e confezionata in modo elegante esclusivo e, ovviamente, brandizzata Hasselblad. La macchina di per se è ottima, Sony è riuscito a coniugare leggerezza, comodità e qualità in una compatta, ma per tutte queste caratteristiche ci basta il marchio originale Sony, se siamo interessati solo alla sostanza, se invece si è estimatori Hasselblad e si pensa anche al prestigio andrà benissimo anche la Hasselblad Stellar.
La Hasselblad Stellar presenta il marchio scritto su varie parti della superficie esterna e poi un'impugnatura in legno molto bella ed elegante disponibile in vari legni diversi, le caratteristiche tecniche sono identiche alla RX100 e abbiamo il sensore CMOS da 1" e 20.2 megapixel, lo zoom Zeiss dalla focale equivalente al 35mm di 28-100mm. La cosa che lascia un po' perplessi è che a quel punto, uguale per uguale, si poteva usare la RX100 II che è la nuova versione.
Le foto della Hasselblad Stellar





Nel comunicato ufficiale della Hasselblad Stellar sul sito Hasselblad, il CEO di Hasselblad Larry Hansen si chiede da solo "So what's so special about this new camera?", e cioè, "Ma cosa ha di speciale questa nuova fotocamera?" Ecco la sua risposta, a mio parere per nulla convincente:
"The world has never seen a compact camera like this before. The Hasselblad brand has always been about highest quality and distinctive style and we've created Stellar as a work of art capture device that you can simply point and shoot to acquire stunning pictures. It is available in six exotic wooden handle options - including walnut, padouk and zebra - with every hand-grip meticulously carved from a raw block of wood and fashioned by our experts. And our sleek and sophisticated carbon fibre hand-grip alternative is crafted using the same compression moulding technique embraced by the aerospace industry. With Stellar, we have an extremely easy camera to use but it comes with the exquisite image quality and high-end handling that all our customers expect from Hasselblad. Just point and shoot and Stellar's advanced technology, combined with the magnificence of ZEISS lenses, takes care of the rest. We've packed full HD 1080/60p video with manual controls in this model too and this camera comes with a fantastic 3.6 x optical zoom. Our larger than average point and shoot sensor enables the user to capture extra light and reproduce every scene in truly stunning detail. And with wide range ISO sensitivity it's now possible to shoot in almost any light."
Insomma il prezzo di questa fotocamera è di ben 1,480,00 euro, tasse escluse!
Foto | Hasselblad
Fonte | Petapixel