Liquid Jewels di Fabian Oefner, arte e fantasia in un click
Il fotografo svizzero Fabian Oefner presenta il portfolio Liquid Jewels, esplosioni di colori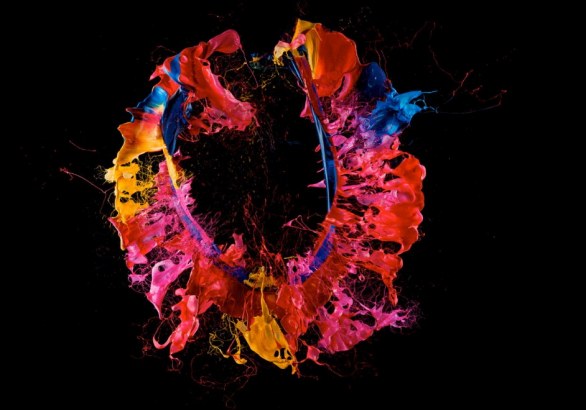 Liquid Jewels di Fabian Oefner è un lavoro bellissimo e originale, delle esplosioni di colore ritratte ad altissima velocità, foto molto originali nate grazie ad una ricerca continua di luce e movimenti. Fabian Oefner è un fotografo svizzero che ha studiato il movimento dei liquidi, nel suo sito ufficiale potete ammirare i suoi bellissimi esperimenti.
Fabian Oefner cerca di catturare l'istante esatto in cui si materializza l'opera d'arte e devo dire che è una filosofia di pensiero che mi piace moltissimo e che trovo molto geniale, mi piace il fatto di cercare tra gli strati del visibile, è un tipo di fotografia che sento anche molto vicino.
Liquid Jewels di Fabian Oefner






Liquid Jewels è realizzato in modo davvero fantastico, Fabian ha preso dei palloncini, li ha gonfiati e poi li ha colorati schizzando la vernice in tanti colori diversi, lo scatto arriva nel momento in cui con un sottilissimo ago scoppia il palloncino, l'attimo in cui i colori fluttuano e volano prima di posarsi per terra, le pennellate si mescolano e creano questi gioielli liquidi.
Fabian Oefner in merito a questo lavoro ha scritto:
"What I particularly love about the images is that, if you look closely, you can see how the individual shades start to mix with each other. Blue and magenta becomes violet, red and yellow becomes orange … within a few microseconds, the paint forms into the most beautiful color combinations … and then it's gone again".
Voi che ne pensate? Vi piacciono queste foto? Io le trovo splendide.
Foto | fabianoefner.com
Fonte | petapixel