Faces of Water di Mosè Hacmon fotografa la forma dell'acqua in movimento
Faces of Water di Mosè Hacmon è la sinfonia in blu che fotografa la forma dell'acqua, il suo flusso vitale allo stato liquido, e quello sinuoso che da alla nostre esistenze.
Con il colore della luce riflessa e il sapore della vita, il prezioso elemento liquido e irruento, mutevole e travolgente, oggetto di brame di controllo, business e mode, tanto da avere sommelier per l'acqua e water bar, è anche il protagonista delle Faces of Water di Mosè Hacmon, frutto di una ricerca decennale e lo sviluppo di una tecnica fotografica per coglierne la vita nascosta e la forma in movimento.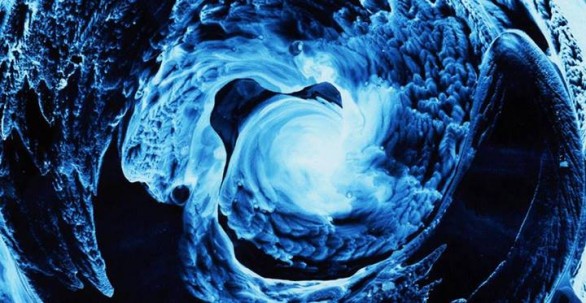 Una stupefacente visualizzazione tridimensionale di quello che viene spesso liquidato come trasparente, incolore e insapore, capace di trasformare un paesaggio familiare in particolari e flussi di energia da contemplare, anche in funzione del modo nel quale sa incidere su fattori di sviluppo, equilibrio, sostenibilità ambientale e riduzione della povertà in tutto il mondo.

"I hope with Faces of Water to deepen our connection to our source of life, both spiritually and physically. I believe that visual information is capable of advancing the way we think and how we understand our environment. Seeing is believing, and this is the first time we truly see water in its pure form".
Scatti e stampe uniche, come una sorta di impronta digitale, che il suo autore sperimenta anche utilizzando la musica, e sta cercando di trasformare in mostra itinerante per scuole e progetti educativi, da sostenere con contributi anche piccoli attraverso USA Projects.
Moses spent ten years studying water and developing a photographic technique that captures the hidden life of this element, portraying its pure form in motion. Each image Moses created is like a fingerprint – no two are alike. Ultimately, the artist's skilled use of high-quality print and photography gives the viewer an unparalleled experience of the magnificence of water, of its soul.
Via | Facebook