Barbe e baffi da campionato ritratti da Greg Anderson
I concorrenti bizzarri e intriganti del 2013 Beard And Mustache Championships, ritratti da Greg Anderson.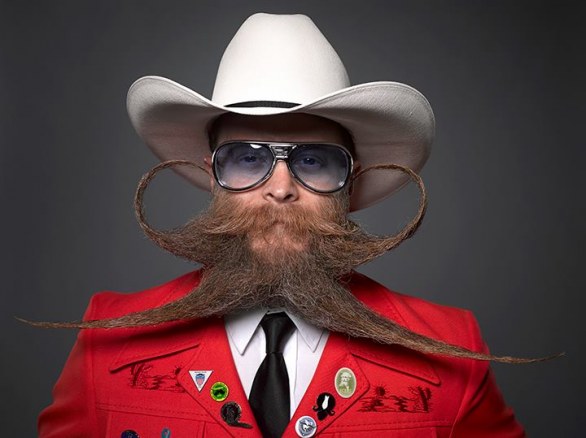 Segno distintivo di tempi, culture e mode che cambiano o ritornano, barba e capelli continuano ad essere un forte tratto espressivo della personalità di uomini (e anche qualche donna) di ogni età, etnia ed estrazione sociale.
Lo stesso segno distintivo di filosofi e pensatori, boscaioli e camionisti, come di antichi romani e imperatori, artisti e surrealisti, fondamentalisti e ortodossi, politici risorgimentali e ribelli degli anni '70, che continua ad influenzare ed ispirare i signori con il pelo curato che partecipano ogni anno al The National Beard and Moustache Championships.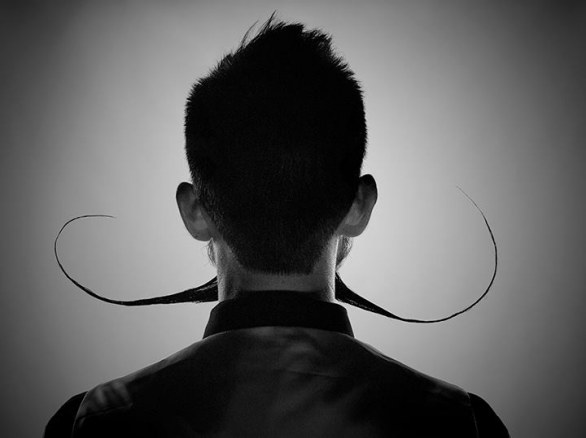 Un campionato bizzarro e intrigante, non solo dal punto di vista antropologico, che ha appena attirato alla House of Blues di New Orleans personaggi fantastici, belli come angeli caduti sulla terra e demoni mefistofelici emersi dalle viscere, ispirati a Garibaldi e Dalì, folletti verdi e Babbo Natale, pirati e opere d'arte viventi, protagonisti della gallery di ritratti realizzati da Greg Anderson.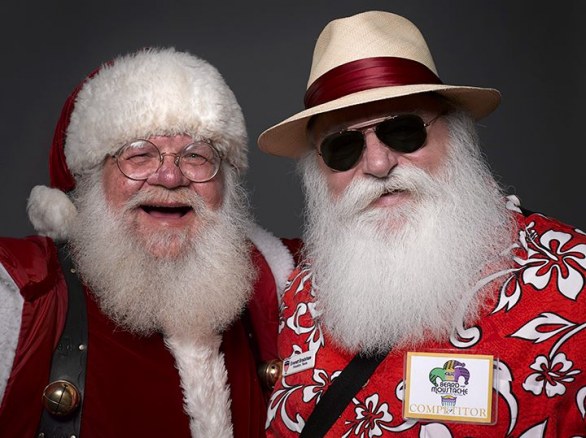 Un campionario di barbe e baffi che aderendo alle diciotto categorie contemplate dal concorso, prendono il volo e tornano a terra, corti e lunghissimi, arricciati con il ferro o naturali, come la barba di Jeff Langum che ha vinto l'oro nella categoria "Full Natural Beard" e un premio di $1000, insieme a Dan Lawlor (Freestyle Moustache — gold), Jeffrey Moustache (Verdi — silver), Roberto Campos (Imperial Moustache — silver), Nathan Johnson (Sideburns — gold), and Alfred Nash (Hungarian Moustache — bronze), e tutti i partecipanti che trovate nella pagina facebook di Greg Anderson.
Un fotografo partito per la Louisiana con la sua Mamiya 645DF, dopo essersi preso a calci per aver perduto la precedente edizione del campionato, tenuto a due passi dal suo studio di Las Vegas, che ha realizzato questo progetto fotografico, con l'intenzione di usarlo per inaugurare un nuovo sito e un libro, e di fatto lo ha già reso il fotografo ufficiale della prossima edizione di questi singolari campionati, che si terrà in Germania nel 2014. Le iscrizioni sono aperte, mentre consiglio di fare tesoro di questa esperienza, se volete intraprendere un'avventura analoga a quello di Greg Anderson come fotografi.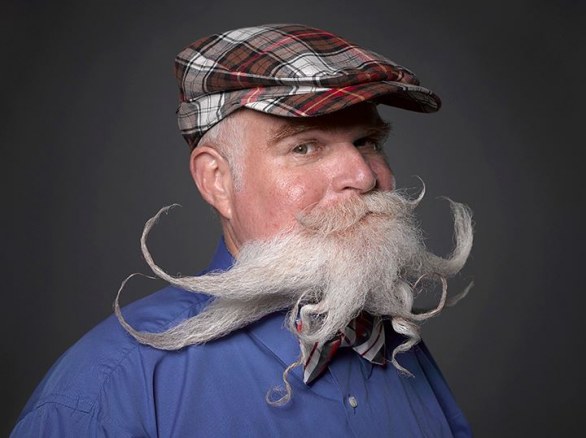 I originally saw the National Beard and Mustache Championships in the local news paper in Vegas, where I currently live. I had missed the 2012 Championships by one day and it was only a mile or two from my studio, so I was kicking myself in the ass for the missed opportunity. I tracked down the person responsible for organizing the "The Championships" and he put me in touch with the producer for the event.

Over the next year I maintained contact with him and committed to shooting portraits at the event in exchange for letting them use some of the shots for various media outlets.

Of course, the 2013 Championships were in New Orleans, and being a personal project, I incurred all of the travel and production costs of the shoot. But the images that came from it were well worth the time, effort and money I invested.

Not only do I have brand new subject matter for my portfolio and website, but I'm planning on making a short picture book out of 20-25 shots and sending it out as a promo to ad agencies. I want to create something of more value, that's timeless, well though-out and something that agencies are more apt to keep and show people, rather than throw away, like the 20 print promos they get daily.

The editing process is underway and the book will be published early next month. I'll have it just before the holidays, so maybe I'll send some to my existing clients as a gift and kill multiple birds with one stone. And as a bonus, I've been asked to come back to the 2014 World Beard and Mustache Championships next year as the official photographer of the event.

The camera I used was a Mamiya 645DF with a Schneider 80mm LS lens and Leaf Aptus ii 7 digital back. The images were mostly shot at ISO 100 f7.1 at 1/250th of second. All of the lighting was Dynalite strobe. It was a 5 light set-up.
Greg Anderson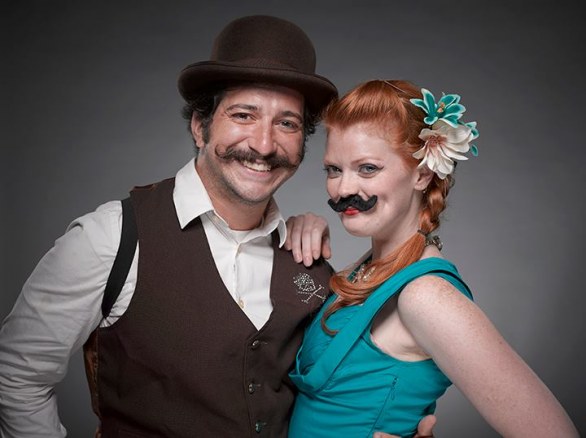 Foto | 2013 Beard And Mustache Championships © Greg Anderson Photography
Via | Greg Anderson Photography - Facebook