Timelapse in mongolfiera con Canon 6D by Roadtrippers
Volo in timelapse sui cieli del New Mexico, con le 700 mongolfiere del 42° Albuquerque International Balloon Fiesta, una delle tante tappe del Roadtrippers di Joel Schat.
Per sublimare il desiderio di volo e quella sensazione di libertà frustrata dagli impegni del quotidiano, che a molti non regala neanche una piccola pausa del weekend, seguire le rotte di un palloncino scappato da qualche festicciola e inaugurazione urbana, potrebbe concedere qualche secondo rinfrancante.
Ai più esigenti e bisognosi di svago, propongo invece il cielo colorato dalle mongolfiere fluttuanti che si levano dal più grande festival di aeromobili ad aria calda del mondo, con il Timelapse che state guardando.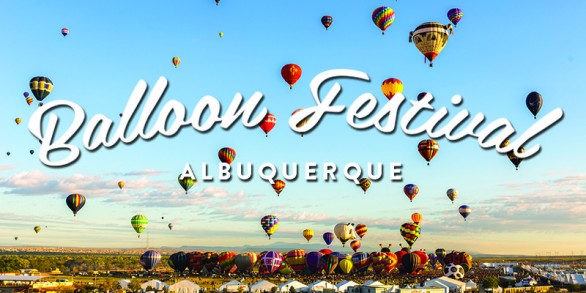 9 giorni di volo del 42 °Albuquerque International Balloon Fiesta, per un viaggio nei cieli del New Mexico con una delle tappe del fantastico Roadtrippers che potete seguire anchesu facebook, che ha costretto il fotografo Joel Schat ad alzarsi alle 4 del mattino con i cosiddetti "Dawn Patrol", ovvero le prime mongolfiere che vanno in avanscoperta per controllare condizioni di vento, per scovare i punti di osservazione migliori per riprendere l'evento.
Beep.. Beep.. Beep.. The Alarm goes off at 4 am. Time to get ready for a morning full of hot air balloons! Eat a quick breakfast (maybe), grab the batteries off the chargers, cameras and warm clothes and head out for the field! This was my favourite part of shooting the Balloon Fiesta. The early morning anticipation running around the field in the dark trying to find the row of balloons that will go off for dawn patrol! The Balloon's will be all laid out on the ground and just as you start to see some light back-lighting the Sandia's mountains the first group of balloons start to inflate. The best pilots go up before the sunrise to find out what the wind conditions will be like for the day. They take off one after another into the dark of the morning. After that, it gets crazy. 

Dawn Ascension is when all of the balloons (excluding dawn patrol) take off one after another starting just before the sunrise. There is so much to see and so many absolutely massive balloon's littering the field. Darth Vader's head fills and lifts above you. You watch it ascend into the glowing morning sky, surrounded by the hundreds of colors and shapes of balloons everywhere. In an impressively overwhelming way, 500+ balloons take off in the span of an hour and a half. When the field finally starts to empty, your heart starts to beat and you jump in your vehicle to chase after the still flying balloons. The balloons land anywhere they can in Albuquerque. From school yards, to back yards to the middle of the street, the whole community unites to pull the balloons from the sky and celebrate those rides of a lifetime.
Un Timelapse che vola con 700 mongolfiere di tutti i colori, girato con una Canon 6D e lenti Rokinon 14mm f/2.8, Canon 16-35mm f/2.8, Canon 24-70mm f/2.8, e un Emotimo TB3 Black.
Via | Vimeo